The Cool Farm Tool Pilot Project Report
The Cool Farm Tool Pilot Project, Moving the Needle from Cool Farms to Soil Carbon Premiums, has wrapped and and we're excited to share the report. Funded by the EcoMicro program of Inter-American Development Bank. Cooperative Coffees partnered with Cool Farm Alliance, Root Capital, Sustainable Food Lab, The Chain Collaborative, and producer cooperatives CAC Pangoa, CENFROCAFE, COMSA, Manos Campesinas, Norandino, and Sol&Café. This project reveals that organic, agroforestry coffee production can be an important climate solution. Cooperative Coffees provided $160,000 USD in premiums to reward exemplary performance and encourage improvements. To learn more, check out Root Capital's latest blog!
Photo: James Rodríguez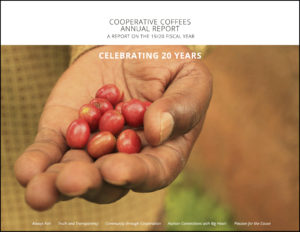 Cooperative Coffees Annual Report
"Our 19/20 Fiscal Year marks the end of an era. Passing through the milestone of entering a new decade is the most obvious reference to this change. However, for Cooperative Coffees this is also a time to reflect on 20 years of operations. What started as seven roasters joining together to buy organic coffee from a handful of producer cooperatives has grown immensely over the past two decades." Read the Annual Report.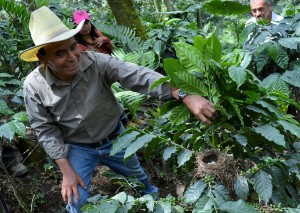 Helping Farmers Mitigate Climate Change
Cooperative Coffees, Root Capital, Sustainable Food Lab, The Chain Collaborative, and six organic coffee cooperatives throughout Honduras, Guatemala, and Peru have launched a new climate action project, funded by IDB Lab. Together, these organizations are piloting the use of the innovative Cool Farm Tool on organic coffee farms. Read more!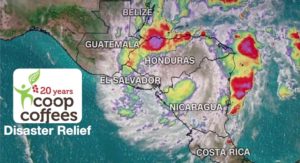 We are just beginning to understand the devastating impact hurricanes Eta and Iota are having on our friends and producer partners in Central America. It will take months to rebuild, all with the added challenge of the COVID-19 pandemic. Cooperative Coffees has set up a campaign to deliver immediate economic relief to our partners as they focus on rebuilding in the aftermath of this disaster. If you would like to make a donation, please click here. Your support is greatly appreciated.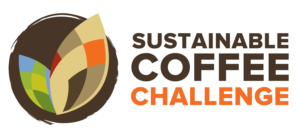 Committing to Make Coffee Sustainable
Since our founding, Cooperative Coffees has held true to our purpose to make trade a force for good. We are proud to now be a member of the Sustainable Coffee Challenge, joining other partners dedicated to coffee sustainability. We're working with producer cooperatives to implement the Cool Fam Tool, collect validated results on carbon sequestration, and offer "environmental service premiums." Learn more about our commitments.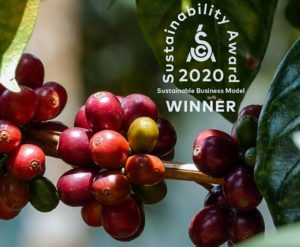 Cooperative Coffees Wins Sustainability Award!
Cooperative Coffees was honoured to receive the SCA's 2020 Sustainablity Award for Business Model which recognizes outstanding work in the field of sustainability in the coffee industry. Read the announcement.
Cooperative Coffees' members and staff are heading to Gainesville, Florida this October for our Annual General Meeting. Hosting this year's event is Sweetwater Organic Coffee. There is nothing like a face-to-face gathering to reconnect and collaborate!
Congratulations to our member, Amavida Coffee Roasters, who recently celebrated their 15th anniversary with a birthday bash and reunion. Located in Santa Rosa Beach, Florida, Amavida Coffee builds meaningful relationships with farmers, suppliers, employees and the environment!
Equator Coffee Roasters turns 20! Congratulations to Cooperative Coffees' member Equator Coffee Roasters who is celebrating 20 years of roasting and serving fresh, fair trade, organic coffee. Founded in 1998 in beautiful Amonte, Ontario, their goal is to make a difference globally and locally.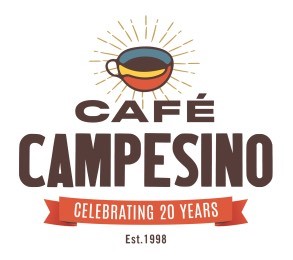 Café Campesino, Georgia's first and only 100% fair trade, organic coffee company, is celebrating 20 years! Join them in Americus, Georgia for their "Weekend Celebration" in October. Festivities will include live music at the roastery, tours of Koinonia Farm and visits from producer partners. Congratulations to one of our founding members!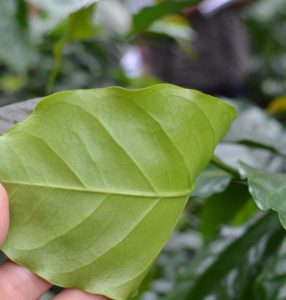 Cooperative Coffees Raises the Floor!
Cooperative Coffees, the first roaster-owned, green coffee importing cooperative, is proud to announce that we are raising the minimum price we pay to US$2.20/lb. for fair trade, organic coffee. This is $.30 above the current price standard set by Fairtrade International. Read the full story.

Bongo Java is a quarter of a century old! Congratulations to one of our founding members, Bongo Java, Nashville's oldest and most celebrated coffeehouse. Check out the story "25 years of Bongo: How Bob Bernstein created Nashville's coffee empire" in the BelmontVision.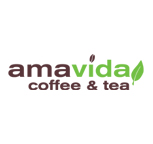 Congratulations to Cooperative Coffees' member, Amavida Coffee Roasters, on being named Roast magazine's 2018 Micro Roaster of the Year! Amavida "…was selected in large part because of its commitment to making a positive impact in the coffee-producing communities with whom it partners as well as its local communities at home." Read more about this amazing achievement in Daily Coffee News.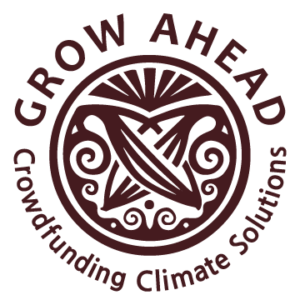 Coop Coffees is thrilled to announce our renewed partnership with Grow Ahead! Now focused on crowd-sourcing Climate Resiliency and Small-Scale Producer project work, their first targets are set on financing Coop Coffees-led activities, including producer scholarships to train with COMSA's "Diplomatico Organico", and our next regional producer training / learning exchange on reforestation. Check out their new website for more information on these wonderful initiatives!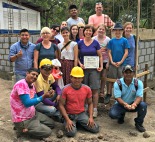 Equator Coffee Roasters, Coop Coffees' member in Almonte, ON, gives 10 cents/pound of all coffee sales to SchoolBOX, and, in 2016 they decided to use these contributions to build a second classroom in a coffee region of Nicaragua. Read the full story of this amazing build in "Empowering Kids and Drinking Coffee…"
Bean North Coffee turns 20! Congratulations to Cooperative Coffees' member Bean North who, since 1997, has been offering coffee lovers in Whitehorse a sustainable choice… premium quality certified organic and fairly traded coffees. Follow their blog to see upcoming celebrations this summer!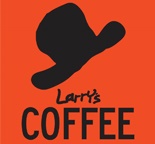 Congratulations to Larry's Coffee! After nearly a 20 year absence from the retail side of business, Larry's Coffee, one of Cooperative Coffees' founding roaster- members, has returned to retail with a splash! Check out Daily Coffee News to read all about their amazing new café in downtown Raleigh, NC.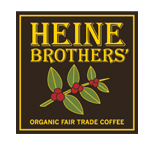 Heine Brothers', one of Cooperative Coffees' founding members, is in the news announcing a major redevelopment move in the historic Louisville neighborhood! Their President Mike Mays said," .. as a local company we see an opportunity to make a positive impact on the neighborhood." Read more... "Brewing Up Portland Warehouse District Revitalization."



The 3rd Annual Saveur du Kivu Competition, showcasing DRC Coffees, will be held June 1th-13th, 2018. Representatives from the Specialty Coffee Supply Chain are invited to participate in a collaborative approach supporting the reemergence of the DRC's specialty coffee industry, with gender equality and support for small scale farmers as central strategies for success. For all the details check out Saveur du Kivu!



Peace Coffee Celebrates 20th Anniversary! In 1996, Peace Coffee, one of Cooperative Coffees founding members, imported their 1st container of coffee. 20 years later they continue to lead the way with their unwavering commitment to coffee farmers and to innovation in trade. Follow their blog as they toast their producers, partners and customers in 2016!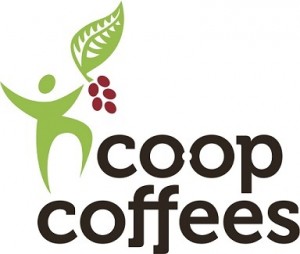 Cooperative Coffees names Ed Canty as General Manager to lead organization's continued commitment to members and farming partners. The Board of Directors of Cooperative Coffees, a green coffee importer owned by 22 craft roasters in North America, is excited to announce the hiring of Ed Canty as General Manager. Read more.

Coop Coffees is exc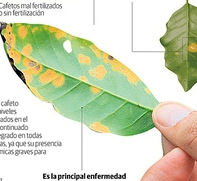 ited to be entering into "Round-Two" of the Coffee Farmer Resilience Fund, together with Root Capital, Progreso Foundation and other industry allies. For a glimpse at some of the resulting work on the ground, see the CFRF Summary report. Eleven of our partnering Latin American producer cooperatives have benefited from this funding to improve their capacity to confront and remedy the impact of leaf rust in their fields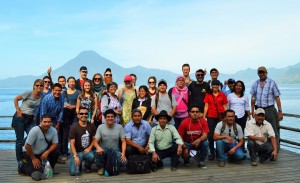 A hearty shout out to everyone involved, for making the Guatemala Learning Tour and exchange between producer partners and roasters such a successful and entertaining experience! The week provided an excellent blend of dialog and hands-on demonstrations to better understand how intensive organic techniques can improve production and greater resiliency in the fields. Read more.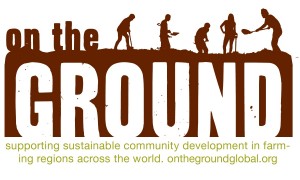 Join Run Across Congo (May 29 – June 4, 2015) for the last day & tour Eastern DRC coffee cooperatives. Join Congolese organic coffee farmers, civil society, international buyers and consumers for the last day of the Run Across Congo. Cuppings and coffee tours of the coffee cooperatives emerging in Eastern DRC will follow a day of celebrations at the Sopacdi washing stations on the shores of Lake Kivu in Eastern DRC. Current Coop Coffee members supporting farmers with Project Congo are Conscious Coffee (Mel is running), Equator, Café Campesino, Amavida, Kickapoo and Higher Grounds. To join: Contact Randi at OTG.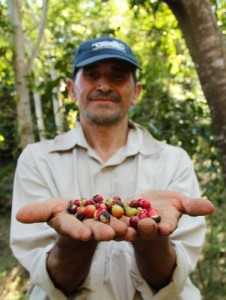 Coop Coffees is pleased to take part in Collaborations for Climate Change Resilience in Smallholder Coffee Production in Latin America, a planning workshop at UofV, Burlington intending to bring together direct and fair trade coffee roasters, non-profit organizations, and select researchers with a vested interest and hands-on experience working with small-holder coffee producers in Latin America. We will explore possible collaboration around participatory action research projects addressing issues related to creating greater resilience to the impacts of climate change.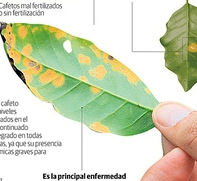 USAID AND ROOT CAPITAL, along with participation from Cooperative Coffees roaster members, Keurig Green Mountain and Starbucks Launch a $23 Million Resilience Fund, poised to leverage financial assistance to more than 40,000 coffee farmers combatting the devastating coffee rust outbreak in Latin America and the Caribbean. For more information read US AID Press Release.